Agritourism offers a unique country holiday experience that invites visitors to stay on farms and in rural communities to enjoy an agricultural experiences. Agritourism provides a great opportunity for visitors to enjoy green pastures and valleys. All properties are different as explained by their own website, Farm and Stations Stays tend to cater for families while Rural Escapes cater more for adult couples and groups. Just to make sure, it's a good idea to ring the property owner to have a chat about what their property has to offer at the time of year you plan to visit. Land For Wildlife properties have areas specifically set aside for conservation. Other interviews on ABC radio have discussed the issue of orchard bird damage as well as the effect that the retail duopoly is having on producers . After a story about his Boronia Farm Farmstay was printed in the ABC Organic Gardner Magazine , Barry was interviewed on ABC South West about Farmstay accommodation generally and as often happens the discussion moved to organic farming and his thoughts on how modern agriculture has evolved . Barry presented a paper titled Agritourism and the Internet, remaking the connection between farmers and eaters , at the New Rural Industries Australia April 2012 , conference in Ballarat. Another speaker at the conference was Professor Julian Cribb, author of "The Coming Famine".
Generally, an addition to existing farm and agricultural businesses, Agritourism is an important part of both the tourism and agricultural industries . It also provides an educational experience , where visitors can join in on a daily farm activities such as milking a cow, feeding baby animals, riding horses, picking your own produce, whilst also experiencing why living in the country is so different to the city.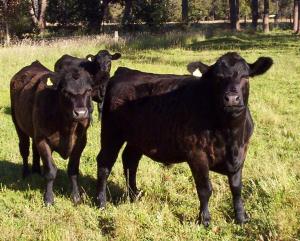 Farmers Markets allow consumers to connect with producers and buy the freshest local produce. There is an increasing realisation that however complex and our society becomes, a safe and reliable food supply is the basis of our wellbeing. Programs like Gourmet Farmer on SBS TV are also helping to put food and the challenges farmers face into perspective. The internet is allowing inspirational farmers like Joel Salatin of Polyface Farm  to deliver a message on sustainable farming.  Websites like EatWild and The Food Revolution as well as  books like The Omnivore's Dilemma by Michael Pollan,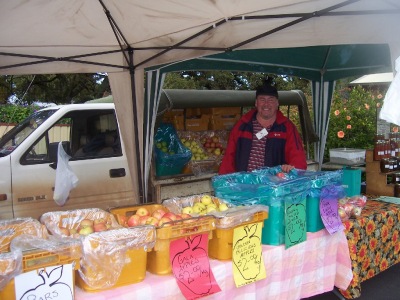 Fast Food Nation by Eric Schlooser and The End of Food by Paul Roberts have raised public awareness of issues of our food supply. Bee Winfield from Merri Bee Organic Farm at Nannup in WA is also using then internet and on farm courses to educate people to the value and impirtance of organic farming.  The Slow Food movement and increasing demand for organic food is being driven by consumer pull rather than marketing push . In Western Australia, Wine tourism is an important part of agritourism.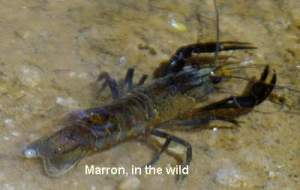 The internet is providing a fantastic opportunity for small operators to be promote their properties through websites like farmstaywest.com.au . This website has been created by Barry Green from his experience promoting his families own small farm accommodation business, Boronia Farm at Donnybrook .  If you are looking for an agritourism experience in other states of Australia check out Agritourism Australia . We live in interesting times, do current global free trade policies present a future threat to the food supply of Australia and other nations? Many of the issues raised here were discussed at the Critical Horizons seminar "Where is agriculture heading in the next 20 years"? in Manjimup in May 2011. The Liberal party's Road Map for Australian Food Security displays a total lack of understanding of the issues, while the comments on the site indicate that many in the community have a far greater understanding. xxx